lazyme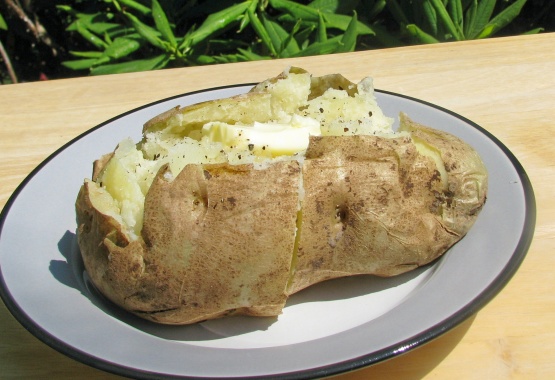 Cut the time, but not the lovely oven cooked texture.

So good!! I tried these because of Marg's photo and review. Why have I never thought of using the microwave first and then the oven?? I have always wanted that salty, crunchy skin but didn't want to wait an hour or more for oven potatoes. I'm using this method from now on. Thank you!
Stab the potato with a fork several times and wrap in a paper towel. Place in a microwave on high for 8 minutes, turning half way through. (Add 2 minutes for each additional potato.).
Remove from microwave and brush with olive oil. Then place in a pre-heated 200 C (Gas Mark 6) oven for 15 minutes.
Remove from oven and slice with a cross. Add butter or other toppings as desired.