3 Ingredient Cranberry Chicken
Deb Wolf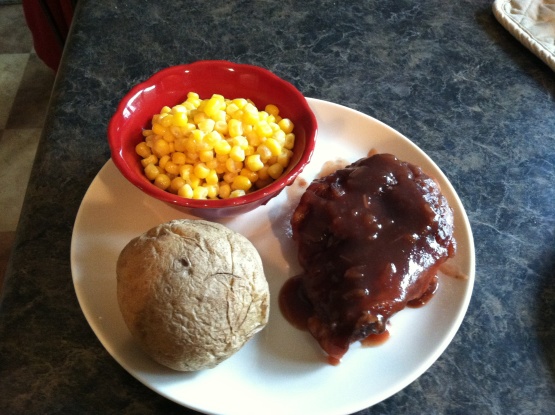 This recipe sounds crazy, but it totally works. The sauce is neither too sweet nor too salty. Yummy and pretty enough for company. Easy and uses ingredients I always have on hand. You can use less chicken and the same amount of sauce ingredients; just use a smaller baking dish so sauce doesn't burn. Good served with rice to soak up all that delicious sauce. If you don't have whole berry sauce, jellied sauce works too. I've sometimes added some dried cranberries for visual interest, but they're not necessary.
Preheat oven to 350°F Spray a 13x9" baking dish with non-stick.
Combine soup mix and cranberry sauce.
Place chicken in prepared dish; cover with sauce.
Cover and bake 25 minutes; remove cover and bake 15 minutes longer or until internal temperature reaches 165°F.