3-Day Barbecued Marinated Beef Brisket
CIndytc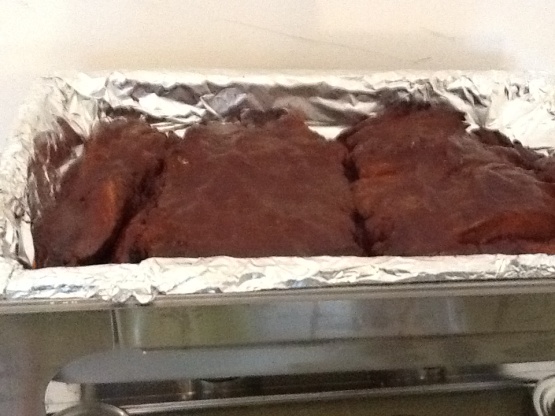 Yes, this takes three days to make, but it is well worth it. It is actually not cooked on a barbecue grill, although I suppose you could do that also. But it tastes like real slow-cooked barbecue! The preparation time listed is just the total of the three steps, and does not include full days.

I had very high hopes for this recipe especially since I paid close to $50 for a really nice Angus brisket. I was a little sceptical about the cook time. One thing that should be mentioned is if you are using the flat or the point, this recipe may come out better. If you are using the whole, then the cooking time is nowhere near enough. At this temperature, an 8-10 hour cooking period is more realistic. The point was very tough...and the flat was more tender but still did not meet my expectations. One of the few times I have ended up with a finished product that everyone agreed was sub-par.
First day: Combine liquid smoke, Worcestershire sauce, beef concentrate, garlic and 1 cup barbecue sauce. Marinate brisket in this mixture in the refrigerator overnight, tightly covered.
Second day: Bake, uncovered, in a 300 degree oven for 4 hours. Cool, wrap tightly in foil, and refrigerate overnight.
Third day: Remove meat, discard foil, slice brisket across grain and pour remaining barbecue sauce over meat. Reheat at 350 degrees for 30 minutes. Serve with sauce.