3 Cheese & Beef Stuffed Shells
Prep 25 mins
Cook 55 mins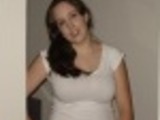 Directions
Heat oven to 350°F Cook and drain pasta shells as directed. (For best results, cook the pasta just until al dente (still slightly firm). This will make them easier to stuff and they won't overcook.).
In 10-inch skillet, cook ground beef for 5 to 7 minutes, until thoroughly cooked; drain. Cool slightly, about 5 minutes.
In large bowl, mix pasta sauce and water. Pour 1 cup of the sauce in the buttom of an ungreased 13x9 glass baking dish. In a medium bowl, mix cheese spread, 1 cup of the Italian cheese, the Parmesan cheese, egg and cooked ground beef. Spoon a heaping tablespoon of the mixture into each shell. Arrange shells over sauce in baking dish. Pour remaining sauce over shells. Cover with foil.
Bake 40 to 45 minutes or until bubbly and cheese filling is set. Sprinkle with remaining Italian cheese. Bake 10 minutes longer, or until cheese is melted. Sprinkle with parlsey for presentation.
Most Helpful
been making this recipe for years. only thing i do different is not add the water to the sauce and use more sauce cause i like more sauce then the recipe calls for.
Wow- these were really good. I didn't read the directions before mixing everything together so I put the pasta sauce in with the beef/cheese mixture. It was still really good, I just got more shells this way. My kids were putting them in the microwave as I was filling them, saying "these are really good mom" :) I am going to add these to my OAMC cooking session. I forgot to add the egg when making these and didn't add the parsley at the end as I'm not crazy about it. Will be making more often. Thanks Jen!

This was to die for. I make a recipe similar to this but I really miked the chive and onion cheese flavor. That just put it over the top. Yummmmmmm