3 Cheese & Beef Stuffed Shells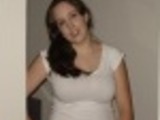 Received from a friend.
Make and share this 3 Cheese & Beef Stuffed Shells recipe from Food.com.
Directions
Heat oven to 350°F Cook and drain pasta shells as directed. (For best results, cook the pasta just until al dente (still slightly firm). This will make them easier to stuff and they won't overcook.).
In 10-inch skillet, cook ground beef for 5 to 7 minutes, until thoroughly cooked; drain. Cool slightly, about 5 minutes.
In large bowl, mix pasta sauce and water. Pour 1 cup of the sauce in the buttom of an ungreased 13x9 glass baking dish. In a medium bowl, mix cheese spread, 1 cup of the Italian cheese, the Parmesan cheese, egg and cooked ground beef. Spoon a heaping tablespoon of the mixture into each shell. Arrange shells over sauce in baking dish. Pour remaining sauce over shells. Cover with foil.
Bake 40 to 45 minutes or until bubbly and cheese filling is set. Sprinkle with remaining Italian cheese. Bake 10 minutes longer, or until cheese is melted. Sprinkle with parlsey for presentation.