2blue's Pepperoni Ravioli
Prep 10 mins
Cook 20 mins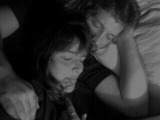 Directions
Preheat oven to 400°F In a small bowl, mix pepperoni, mozzarella and pizza sauce. Set aside.
Roll out pastry dough into two 4x12-inch strips. On the bottom length of each strip of dough, place 1 small teaspoon of filling at 1/2" intervals.
Brush egg wash between filling spaces and around half of the outer edges. (keep in mind, egg wash will stick to dough, but not to itself). Fold top over and press to seal between each ravioli and on outer edges. Brush with melted butter.
Using a pizza cutter or knife, cut between the raviolis. Place onto a baking sheet that has been lined with parchment paper and lightly sprayed with non-stick cooking spray. Bake for 15-20 minutes. Let cool slightly as filling will be hot!
Most Helpful
I made these for dinner tonight and they were a HUGE hit! My whole family loved them. They made my house smell so delicious I could hardly wait to pull them out of the oven :) No leftovers tonight!! Thanks for the keeper 2Bleu!!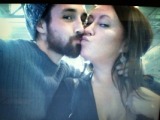 These are delicious! I also used frozen puff pastry sheets, and my own tomato sauce. I often make similar savoury snacks for the family, these are a little different and very nice! DD1 has taken half back to Varsity, and DD2 will use the rest for school lunches this week.. If DH is fast enough, maybe he will get one too, ha ha!! Oh, I brushed with beaten egg, just because I normally do, I only noticed the directions for melted butter now, sorry! I'll try it next time!

These were delicious. A quote from my 5 yr old son, "They look good, they smell good, uuummmmm they are really really really good. I prepared this using Recipe#255242. I will have to admit though that I bought the pastry sheets. I buy the kind from the refrigerator section that is in a box and you just have to unroll. We will be making these again.