2bleu's Vegetable Barley Soup
Prep 15 mins
Cook 1 hr 15 mins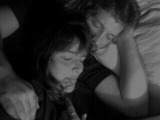 This is our vegan version of 2bleu's Beef Barley Soup (Or Chicken Barley Soup). Barley is a wonderfully versatile cereal grain with a rich nutlike flavor and an appealing chewy, pasta-like consistency. When the weather's cold, a big pot of soup simmering on the stove warms the heart as well as the hearth. In addition to its robust flavor, it's a very good source of fiber. If you can't find barley in your grocery store, you can purchase some of excellent quality pearl barley at www.nutsonline.com
Directions
Preparing Barley: Like all grains, before cooking barley, rinse it thoroughly under running water and then remove any dirt or debris that you may find.
In a large dutch oven over medium heat, Add all ingredients except salt & black pepper. Bring to a boil, reduce heat and simmer for 1-1 1/2 hours, stirring occasionally until barley and carrots are tender and fully cooked.
Season to taste with salt & black pepper and serve. NOTES: Add more water if soup becomes too thick upon standing. Pearl barley takes a minimum of 1 hour to cook, whereas hulled barley takes 1.5 hours or more.
Most Helpful
What a nice soup. In full disclosure I did use a light chicken broth that I wanted to use instead of freezing, omitted the celery, used some rehydrated mushrooms - so nice and chewy - and a bit more of the red pepper flakes. I threw in some whole peppercorns into the soup - I find that contributes nicely to the flavor of the soup. A very satisfying soup for my supper tonight.

Wonderful meal this evening - I put everything in the crock-pot this afternoon - first I combined softened the onion, carrots and celery. My crock was only big enough to accommodate 6c broth - although I didn't change the amounts of anything else. My DH and I really enjoyed it, very flavorful veggie soup.

This is yummy! Barley in soup is great. Instead of the mushrooms I added tofu and ate this with bread as a vegetarian main meal. I had no problems finding pearl barley in the bulk foods section of the supermarket. I really liked that you could just dump everything in the pot, turn on the heat and voila, it's done! The barley did seem to have thickened up this soup quite a bit. Thanks 2bleu.