2bleu's Spinach and Artichoke Dip With Bacon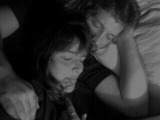 A perfect party snack, serve this in a toasted bread bowl for an outstanding presentation. When all the dip is used up from the excess bread, just pie slice the bread bowl and voila!, there's more. Also great served with crostini bread, tortillas, Doritos, or other type of chips, :)
Directions
OVEN: Preheat oven to 350°F Combine all ingredients and bake in an ovenproof casserole dish for 25-30 minutes until bubbly.
MICROWAVE: Combine all ingredients except bacon in microwaveable bowl. Microwave on high for 2 minutes then stir well. Repeat this step 3 more times or until cheese is completely melted and mixture is well blended. Stir in the crumbled bacon during the final heating or sprinkle on top.
BREAD BOWL: Heat as directed for microwave till dip is warm. Place dip into the center of a hollowed out bread loaf. Bake at 350F for 20 minutes.
Reviews
Most Helpful
This dip turned out nice and creamy and tasted good. I used part of a jar of queso dip for the queso melting cheese and bacon bits for the bacon. It would be helpful to have amounts on the mayonnaise and cream cheese, but I just guessed and used about 1/2 cup mayo and 8 oz. light cream cheese.
I love spinach and artichoke hearts.... and most of the other ingredients so my expectations were extremely high.... and I was certainly not disappointed. I omitted the red pepper flakes (zero tolerance of anything remotely hot and spicy) and used feta in place of the queso fresco. A wonderfully delicious dip which was so very quick and easy to make: I made mine in the oven and we enjoyed it with slices of crispy ciabatta! A recipe this quick to make and this delicious is one I'll certainly be making again. Thanks for sharing it!

I just love spinach and artichoke dip and this was one of my favorites. The bacon really gave this dip a wonderful smokey flavor and the red pepper flakes was just the right amount of heat. This was my first experience at using queso fresco and I really enjoyed it. Thanks so much for sharing.