2bleu's Mushroom and Swiss on Crostini Toast Appetizers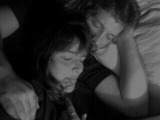 I created this one for my BTG Buddha. He is definitely a guy's guy, and loves swiss, mushrooms, and sports. (BTG = Big Tough Guy) :) To use the best herbs for this recipe, try Buddha's Herb Mix for Mushrooms
Directions
Place parchment paper onto a cookie sheet (or two). Lay out the toasted bread evenly onto the cookie sheet(s). Set aside.
In a large skillet cook garlic and shallots in hot oil over medium-high heat for 2 minutes. Add red peppers, saute 1-2 minutes.
Add mushrooms and cook, stirring occasionally, for about 3-5 minutes or until tender. Stir in assorted herbs.
Place a small amount of the mushroom mixture on top of each bread slice. (about 1 tsp each). Sprinkle some chives over the mushrooms. Sprinkle the shredded swiss over top of the chives.
Broil on low setting 1-2 minutes or until cheese is melted and bubbly. Serve immediately.
Reviews
Most Helpful
I really, really wanted to rave about this recipe but I found it fairly bland. I brought one serving to a party and it wasn't in anyway a hit. I did not deviate from the recipe. I couldn't help but think that a little white wine for the lighter colored mushrooms or balsamic vinegar for the darker mushrooms would've really pushed the recipe to the next level. Good basic recipe to build upon. Thanks for posting!

Absolutely loved it!! Thanks so much for sharing! Bread is my chocolate lol. :) Always looking for different ways to dress it up. This was quick, easy and very flavorful. I added drained chopped fire roasted tomatoes that you can now buy canned. (They taste like they came right off the grill) I added them after I toasted the bread and then placed the cooked mushroom mixture on top. Pics added.
Everyone one enjoyed these inspire of me almost burning them in the oven. Interesting combination of flavored. I used green onions because it's what I had. Also sprinkled Italian blend shredded cheese on top. An 8oz pkg of mushrooms makes about 4C sliced btw.