2bleu's Lemony Rice With Peas (Risi E Bisi)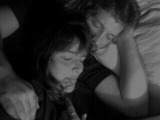 This side dish is a light, refreshing, and a wonderful accompiniment to broiled fish or meat. It is also a great use of leftovers. You can vary the nuts from walnuts, to pecans, pine nuts or even sunflower seeds.
Directions
Heat butter and oil in large nonstick skillet over medium-high heat. Add all but 2 tablespoons green onions; sauté 30 seconds.
Add rice and sauté until heated through, about 4 minutes.
Add peas, lemon juice, zest, parsley, and salt and pepper. Sauté 2 minutes to blend flavors.
Garnish with remaining green onions and optional chopped walnuts and serve immediately.
Most Helpful
This is a very good rice dish. We all really enjoyed it. I used my Wok to saute in. I cut the lemon in half as my husband isn't crazy about lemon. He thought it was very good and it had enough lemon for me as well. I subbed sliced almonds for the walnuts and they were perfect. I will be making this one again. Thanks for sharing your recipe.

Absolutely delicious! The tart lemon against the sweet peas was superb, and the walnuts were indeed a good touch. Next time I'll see what almonds or pine nuts do.
This is really good. Used a pinch of dried parsley and omitted the optional walnuts as I didn't have it. The lemony taste blended well with the rest of ingredients and I considered it an extra Vit C since I'm down with the flu. Thanks, 2Bleu!