2bleu's Everything Mud Pie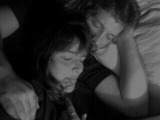 It's a banana split, sundae, & chocolate cheesecake.... all in one delicious pie! This quick and easy recipe we created has everything. Chocolate, vanilla, bananas, whipped topping, nuts, and caramel! You can make it using regular ingredients rather than fat/sugar free products if you like. Go ahead, indulge! ;)
Directions
Using an electric mixer on low speed, beat puddings, milk and cream cheese until smooth. Change to medium-high speed and continue beating for another 2 minutes. Pour into pie crust. Top filling with banana slices (you should get about 2 layers of bananas slices).
Spread cool whip on top of pudding mixture. Drizzle light streams of chocolate syrup haphazardly over top. Do the same with the caramel syrup. Chill pie at least 4 hours before serving.
Reviews
Most Helpful
Made this for last nights mini celebration. Everyone really liked it. I liked that it was so easy. I followed the instructions exactly, except left off the peanuts. Wonderful creation Bleu. Next time I might add some crushed pineapples to it.
When I read the recipe, I thought I'd be cutting back on this or that & adding an item or two, but the fact of the matter is that I followed your recipe right on down & had one of the best tasting, easily-prepared desserts ever! Absolutely wonderful in every way, & this 5-star recipe is definitely a keeper for me! Thanks for sharing it! [Tagged & made in Please Review My Recipe]