20-Minute Huckleberry Muffins
banad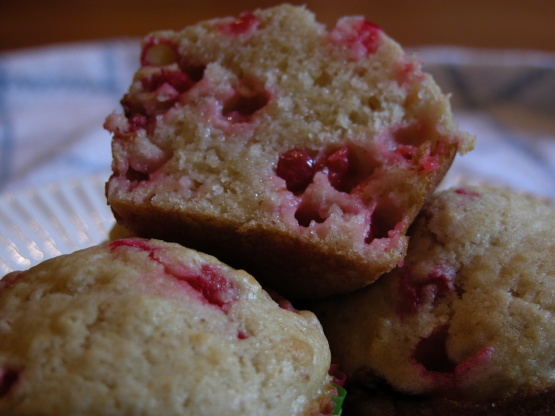 This is a great recipe I adapted from the Joy of Cooking.

Good muffins! I used soy milk to make them lactose free and the muffins were excellent. I put in extra huckleberries, so they were very berry and delicious! Easy and quick, too!
Preheat oven to 400°F Grease a standard 12-muffin pan or line with paper cups.
Thoroughly mix the flour, baking powder, salt and huckleberries together in a large bowl. Set aside.
In another bowl, whisk together eggs, milk or cream, sugar, butter, and vanilla.
Add the wet ingredients to the dry and mix together with a few light strokes just until just blended. Do not overmix; the batter should not be smooth.
Divide the batter among the muffin cups.
Bake for 15 minutes, or until a toothpick inserted in 1 or 2 of the muffins comes out clean.
Let cool for a few minutes, and serve warm.