Peter J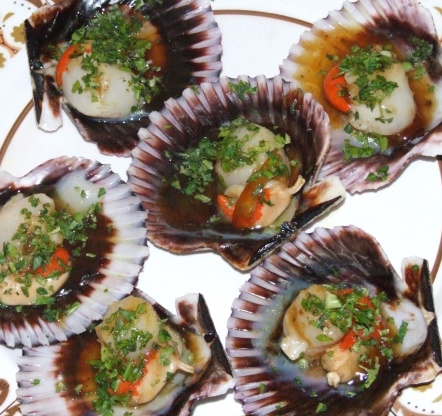 A very fast tasty scallop recipe

As the song goes "Simply the Best". This was terrific. Certainly easy to do and great tasting. Only thing I'd do differently is to make a bit more of the wine/marmalade sauce. A bit of tabasco would be ok as well. But what a great dish!! Thanks Latchy.
Heat oil in sauté pan, medium high heat.
Sear scallops about 15 seconds either side, remove from pan and keep warm.
Add wine and deglaze the pan for about 10 seconds then add marmalade and swirl around until sauce begins to boil.
Pour over scallops, garnish with a sprinkle of fresh herbs like, tarragon, chives or coriander.