2 Minute Peanut Butter Protein Shake
CoffeeB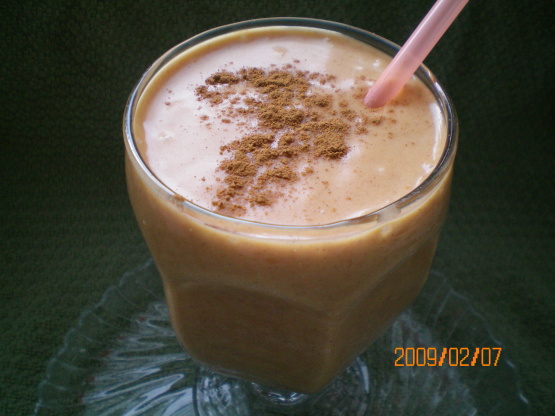 Sugar, spice and everything nice, including vitamins A, B6, C and Beta-Carotene.The banana doesn't have to be frozen, but it's a quick way to make a cold smoothie without dealing with ice. Just peel the banana and wrap it in foil, then put in the freezer overnight.

Really good! Tasted like pumpkin pie to me. I didn't add the honey, but I did add some plain yogurt, 1/4 tsp pumpkin pie spice (instead of cardamon) and a drop of vanilla. So healthy and filling!
Put all ingredients in a blender.
Blend and enjoy!