DuChick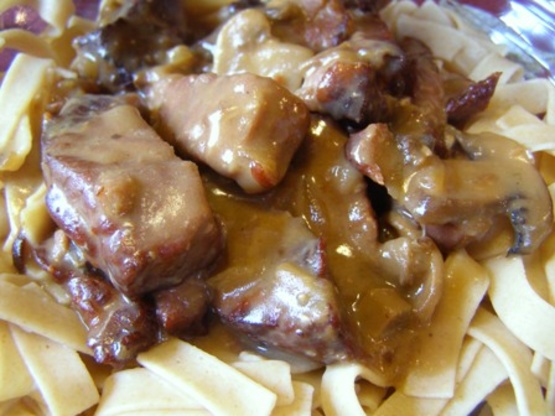 This is a wonderful crock pot recipe that only takes 2 minutes to assemble. Actually including cook time of noodles or rice its a little more but its still easy!

This recipe is quick and easy and has great flavor. I did tweak just a bit because of using the crock-pot. I left out the seasoned salt, the soup mix has plenty. I added a teaspoon of Gravy Master for a richer color. And for convenience I added the entire 8oz package of pre-sliced mushrooms, no leftover 'shrooms to get lost in the fridge. Here's a TIP, to add a little variety... Add 1/2 tsp of dry Dill and 1 Tbs Dijon Mustard to this recipe then stir in 1 Cup Sour Cream at the end for 2 Minute Beef Stroganoff.
Place all ingredients in crockpot and cook on low over night or all day.
Do not cook on high as the beef could burn.
Serve on top of egg noodles or rice for a filling easy dinner.