2 Ingredient Toasted Coconut Macaroon Cookie Creations
robd16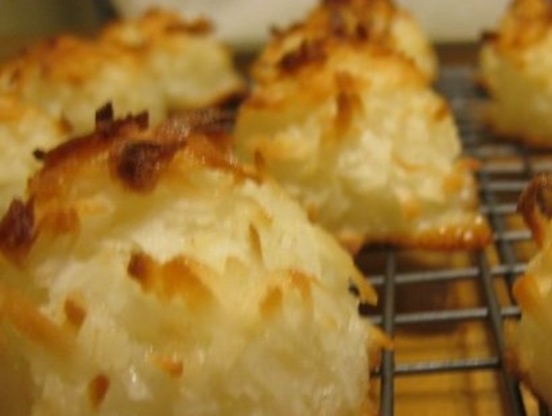 These are great, really simple, really easy and of course, really tasty! The taste of the pure partly toasted coconut comes through really well and I always make a double batch. WARNING: If you don't like coconut, make something else!

These were very quick to make and are a delicious quick treat and gluten free to boot! Win-win. I was going to give it 4 stars, but added the extra star to counter the person who rated a two ingredient recipe with one star when THEY WERE OUT OF ONE INGREDIENT. It only had TWO ingredients to start with.
Pour around 3/4 of the can of condensed milk into a large bowl.
Preheat the grill or broiler to medium.
Add 100g of the coconut to the bowl and mix well.
You want the mixture to form a relatively dry but moist enough dough so that when you shape the mixture in your hands only a minimal amount of milk leaks out.
Add more coconut or condensed milk accordingly until you achieve the desired consistency.
Shape into balls or pyramids and grill or broil for a few minutes watching carefully as these can burn from 1 minute to the next. Do not take your eyes off them!
When they are lightly patched with golden brown they are ready.
Nothing beats the taste of freshly toasted coconut. Yum Yum!