Found this recipe online and tried it out. Turned out yummy. Probably the best recipe to start kids off baking cookies! The add-ins are endless. Choc chips,nuts,spices,fruit etc. When I made the second batch of these, I added vanilla extract and choc chips, turned out great. No secret to these... when you get a nice cookie dough consistency...it's time to bake. The smaller you make them, the less time they will take...and will determine how much you get out of a batch.
Directions
Pre heat oven to 350.
Add bananas and oats to a bowl.
Mash until creamed together, I used a fork.
Add additional oats if needed to
Should end up with a drop cookie consistency.
Add whatever 'add ins' you'd like but try to keep the dough moist enough to hold the cookie together.
Place on cookie sheet either by small dropfulls or spoon on and flatten top.
Bake for 12-15 mins.
Reviews
Most Helpful
Great recipe and so simple to make! Perfect for snacks or breakfast on the go!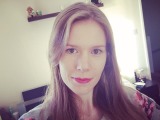 As a diabetic this recipe really intrigued me. I must say it exceeded my expectations. I like my cookies a little sweeter, so I will add a little Splenda or (pure/organic) honey to sweeten them up. <br/><br/>I give them 4.5 stars, but the real test will come when my grandkids try them.
I had to try these! these were honestly pretty good! I did use apple cinnamon instant oatmeal added some chopped pecans. for only having two ingredients these defiantly helped my craving for a cookie...lol without the guilt! I will make these again!