2 Ingredient 3 Minute Fudge
Sara 76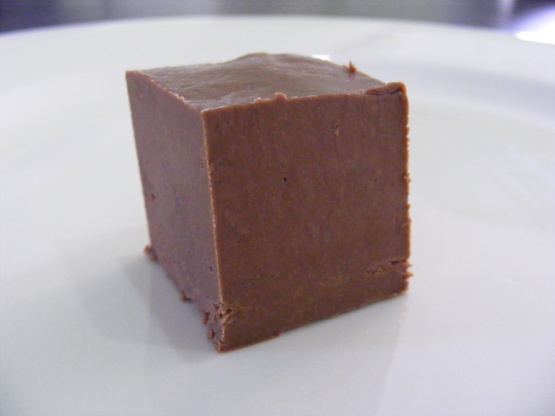 This is super quick and super easy. It also sets up super fast so have your buttered pan prepared. Do not use imitation chocolate chips or flavored chips such as butterscotch or peanut butter since these do not work as well. I have found however the off brand cheap frostings work best.

OMG!! This was awesome! I USED HERSHEY Dark chocolate chips and Pillsbury Cream Cheese Frosting. I heated the frosting for a few seconds - the best fudge ever. I am thinking of adding a cup of drained chopped marachino cherries next time. My family raved!
Melt chocolate chips and add frosting stirring quickly, as it will set up as you stir.
Press into buttered 8x8 pan, refrigerate for about 10 to 15 minutes before cutting into 2 inch squares.