1905 Salad Dressing Recipe
PaulaG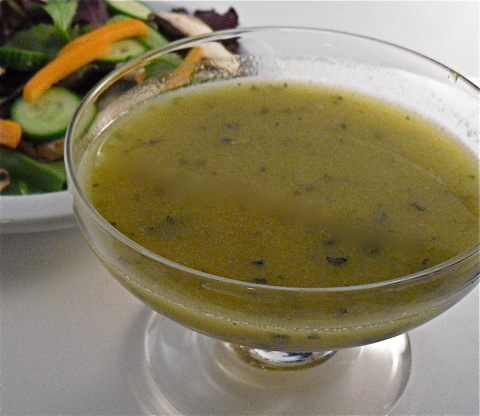 Classic from Florida's Famous Columbia Restaurant. The whole recipe has already been posted, I am posting just the dressing for nutrional information purposes.
Top Review by PaulaG
This has been in my to do book for a long time and I finally got around to making it. Enjoyed it very much with a salad today for lunch. Made this using fresh garlic and freshly dried Greek oregano from my garden. Something I would definitely make again. Made for *Pool Party Tag* in the Diabetic Forum.
Whisk together the garlic, oregano and Worcestershire sauce.
Gradually whisk in the olive oil, continually beating to form an emulsion. Stir in the vinegar and lemon juice
Season with salt and pepper.