17 Day Diet : Turkey Eggplant Parmesan
rpgaymer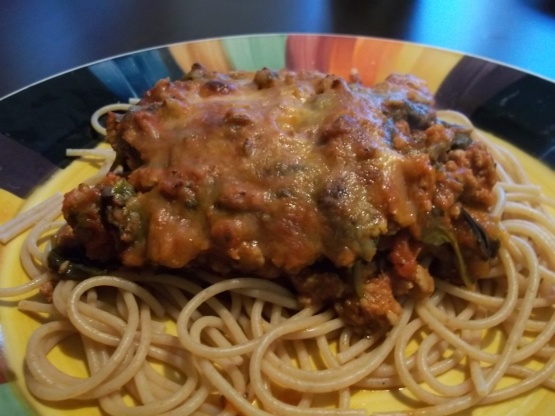 Eggplant Parmesan, an Italian standby, is one of my favorite dishes. We developed this quick version so that I could have it more often. It's super low in carbs and fat, and you won't even miss the breading. - Dr. Mike Moreno
Awesome recipe. I don't even like eggplant parmesan that much, but eggplant was on sale and I saw this recipe so I thought I'd give it a try. I'm glad I did, because it tastes better than regular eggplant parmesan. The addition of fennel seed really made the sauce taste superb. I also ended up wilting some spinach in the tomato sauce for added nutrition, and served everything on top of whole-wheat pasta.
1. Position a rack in the center of the oven and preheat to 350°F Spray a large baking sheet with nonstick cooking spray. Lay the eggplant slices on the baking tray and spray their tops lightly with nonstick cooking spray. Bake, turning once, until the slices begin to soften and brown, about 30 minutes.
2. Meanwhile, spray a large saucepan with nonstick cooking spray. Set over medium heat and add the ground turkey, breaking it up with a spoon. Cook, stirring often, until the meat loses its raw, pink color and browns a bit, about 5 minutes. Pour in the marinara sauce; stir in the oregano, basil, and fennel seeds. Remove the pot from the heat.
3. Layer the eggplant slices and turkey marinara sauce in a 9-x13-inch baking dish. Sprinkle the cheese on top. Bake until bubbling, about 30 minutes. Cool for 5 minutes before serving.