15 Minute Vegetarian Chili
mliss29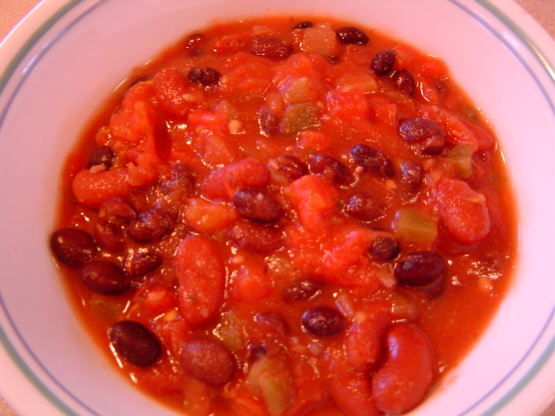 When I was a vegetarian as a teenager I used to make the recipe all the time. It is very inexpensive (maybe $3 for the recipe) and takes almost no time at all. Eat alone or use it as a burrito filling. Omit the cheese for a vegan recipe.
Combine all ingredients in a pot.
Cover and simmer over medium heat for 10 minute
Serve with cheese, hot sauce, and/or tortilla chips.