15 Minute Liver Treats (Dog Treat)
teresas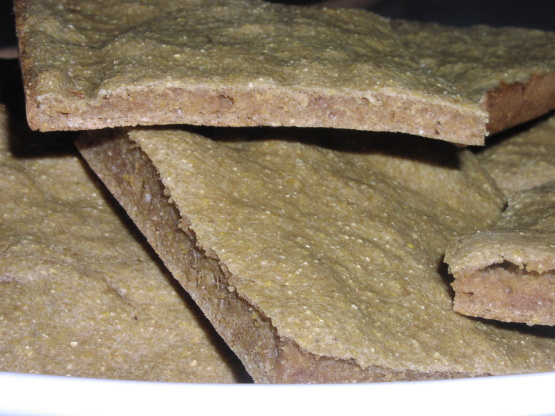 please consult your vet before changing your pets diet. This recipe origionally called for 1 tbsp of garlic powder. garlic is OK in small amounts but consult your vet before adding garlic to your pets diet. the serving amount is just a guess

Want to get your dogs attention...this is it! Use 1 tsp garlic...follow the recipe...cube up...store in freezer...give the treat a NAME, repeat the NAME everytime you give to your pet. great for loading up Kongs, mixed with dry food. liver treat veteran ...(me 3 dogs, my daughter 4 dogs) have been baking since 2010 and will keep it up! use in moderation, high fat! Use to much will cause loose stools..yuk! Great training tool and maintenance attention getter...use the NAME...
Place chicken livers and liquid in blender, liquify.
Add egg, mix a minute more.
Pour into bowl.
Add flour and corn meal.
Mix.
Spray jelly roll pan with pam.
Pour mixture into pan.
Bake 15 minutes in 400 degree hot oven.
Cut into small squares while still warm. Keep in freezer to prevent spoilage.