15 Minute Chili Cheeseburger Skillet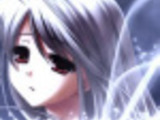 A super simple stove top dish. Especially good on cold nights. I originally got this from a Kraft box I believe.
Directions
Brown meat in a large skillet; drain.
Stir in water, Macaroni, and chili powder.
Bring to boil.
Reduce heat to low; simmer five minutes, stirring twice.
Add broccoli;simmer 5 minutes or until macaroni is tender.
Stir in cheese sauce mix and ketchup until blended.
Reviews
Most Helpful
Thanks BlueHairedFairy for posting! This was a yummy after sports night meal. Quick and easy to fix with the stuff I had on hand and some fresh broccoli. I almost didn't make this as the name suggests chili and I wasn't in the mood for that but it isn't named for chili but more for the chili powder that is in it. Definitely a meal kids will eat. The recipe was eaten so quickly I had no time to get a photo. We will make this again. Enjoy! ChefDLH