100% Whole Wheat Buttermilk Pancakes

Most whole wheat pancake recipes sneak in some refined flour, but not these! Great to make ahead and freeze for later.
Directions
Preheat non-stick skillet over medium heat.
Using whisk, combine all ingredients until smooth.
Pour approximately 1/4 c batter into skillet (form 5" circle).
When edges begin to bubble and lift from skillet (about 2 minutes), flip pancakes.
Cook both sides until golden brown.
Most Helpful
This recipe is really good! Like others, I didn't have everything: I added 3 tblspns of vinegar to 1 1/4 cups of milk; trying to watch sugar, I used coconut palm sugar, I used coconut oil instead of canola (didn't have canola); 3 whole eggs. I'm not sure if it's because of the coconut oil, but you don't need any butter on these pancakes !!! Soft and Moist... had frozen blueberries, added about 2 tblspns orange juice a little coconut palm sugar and cornstarch to thicken. Absolutely wonderful ! I like that this recipe can be modified according to health issues. Oh, and the flax made this much more healthy than it already is... like that you don't have to add regular flour ! Thank you Mims and Squims !!!
These were fabulous! Skipped the flax because we didn't have any but they were terrific without them. DH is the one who cooked them on a cast iron griddle and they seemed to cook a little faster than regular pancakes. Not sure if it's because of the whole wheat or maybe he had the griddle too hot. Just watch them at first so you don't burn them. Next time I'll cook them myself and update my review if I can confirm either way. A new weekend favorite!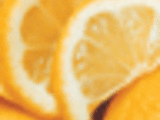 I just made these this morning and we loved them. Because my husband and I both watch our sugar and fat intake, I "tweaked" this recipe towards one more our style. The flavor was awesome! Somewhat nutty with just a hint of "sweet" because of the vanilla. The texture was light and fluffy but still filling. My tweaks were: ~1 1/4 cup whole grain pancake flour (Found at Whole Foods) ~3 whole eggs vs egg whites ~1/4 cup Splenda vs sugar ~1/2 cup unsweetened applesauce ~no salt ~2 TBS. ground golden flaxseed ~1 tsp Mexican vanilla (Use 2 tsp when using standard vanilla extract) Because I LOVE blueberries, I also added dried blueberries to the last cup of batter. Great recipe! Thanks Mims and Squims! :-)