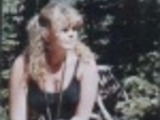 The trick to making 100% whole wheat bread is the extra knead which gives the yeast and gluten a second chance to creat a lighter loaf. Gluten gives the whole wheat flour the structure needed for a good loaf. If your store doesn't carry it, try the local health food store.
Directions
Load the ingredients in the order given.
Set machine for regular bake cycle.
Re-set the machine over again after the first knead.
Reviews
Most Helpful
I followed the recipe and ended up w/ a dense, chewy loaf. DD & I loved the crispy crust; however, I thought the flavor was a bit strong for me. When DD left to go home, she absconded w/ half the loaf... so I know she liked it! I would like to try this again but to make individual rolls out of the dough. Definitely bread you can sink your teeth into, which I like. Would be great w/ a bowl of soup come winter.

I got a slightly smaller loaf but that was because I didn't have the time to restart the cycle - it's not a good thing to wake up in the wee small hours and realise you have no bread left in the house! This cuts well, nice texture and is a nice tasting bread.