njalba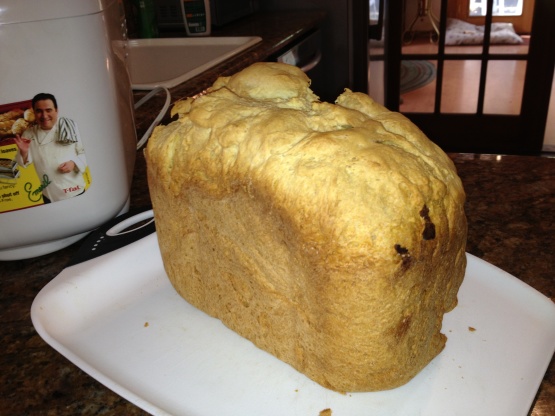 This is a basic semolina bread which is ideal for vegetarian/vegan diets. Recipe is for a 2 lb loaf in a bread machine.

Top Review by peikko
Made the dough in the bread machine and baked 4 round loaves on a pizza stone for some nice artisan bread. The secret to a great crust is using a water spray bottle to create steam during the first 10 min. of baking.
Mix the salt into the warm water (120F-130F) and pour into the bread machine pan. Next, add the olive oil, flour, sugar and the yeast last (may be place into a little indentation in the center of the flour). If necessary, add 1/2 teaspoon ascorbic acid (Vitamin C) to help the yeast feed.
Set the bread machine to a 2 lb size and white light, white medium, white dark, whole wheat or french settings.
Push start and come back in 3 1/3 to 4 hours. :-).