GaylaJ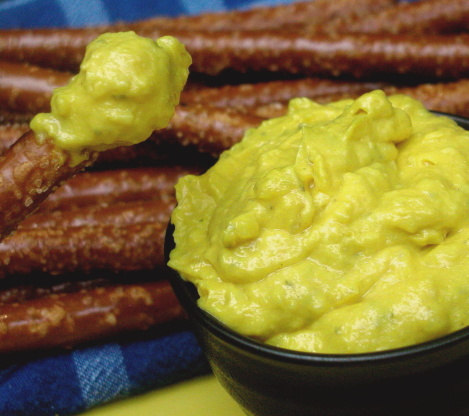 Quick dip that is full of flavor--tangy, sweet, and a bit spicy. I especially love it with pretzels, but it is actually quite versatile and it also good as a sauce on pork or chicken. The recipe was published in a local newspaper several years ago.

I haven't tried it yet here in Australia I would like to know is " what is Ranch Dressing mix"? ( Hidden Valley) is there anything I can use to replace this product here please??????
Mix dry ingredients together in a medium-sized bowl, then stir in liquid ingredients.
Mix thoroughly, cover and refrigerate several hours or overnight to allow flavors to blend.
Serve with chips, crackers or pretzels.
Also great on pork loin and chicken.
Recipe states refrigerated shelf life is two months, but I haven't tested this.