1 Bowl 1 Person Mashed Potatoes
kann16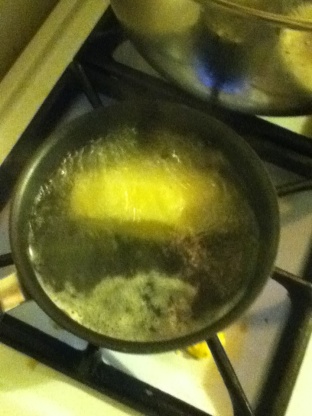 ever feel like having mashed potatoes but you worry it will be a big fuss? are you alone and just want to have one portion? well this is for you! I just love mashed potatoes, and decided to share my little secret on how to indulge whenever you want on them.

This is a good one but, when adding the water to the pot, just cover the diced potato. And also use cold water to start for even temp when cooking. Also for those of us who want less fat, I recomend using molly mcbutter for that wonderful buttery taste without all the fat.
Place the potato on a pot and fill it (the pot not the potato) with water.
Put it on the stove and wait for the potato to be tender (you can tell cause you can stick a fork in it without any trouble, it just slides).
Drain the water and place the potato in the same pot.
With a fork mash the potato, it will look dry don't you worry.
Put salt and pepper (as much as you like), butter and milk, mix it all and watch the creaminess appear.
You don't even have to serve it on a dish, you can pig out on it in the same pot!
Enjoy.