15 Pie-Brids You Have to See
3-Ingredient Desserts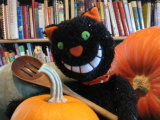 Engrossed
These are extremely good hot out of the oven — soft and sugary with a nice spice flavor. They melt in your mouth!
Old-Fashioned Molasses Cookies
53 Pumpkin Desserts
23 Thanksgiving Cakes
pattikay in L.A.
This was easy, pretty and tasty. The amount of sugar still allowed the tartness of the cranberries to shine through.
Cranberry Cake
Thanksgiving Desserts for Kids
26 Thanksgiving Cookies
Kiwi Kathy
This certainly is a quick and easy recipe! Who would have thought three ingredients could turn into such awesome cookies?
Peanut Butter Cookies
20 Classic Thanksgiving Pies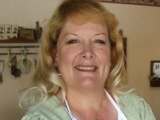 Charmie777
This is THE recipe for banana cream pie! I've been making it this way for years and could never go back.
Banana Cream Pie