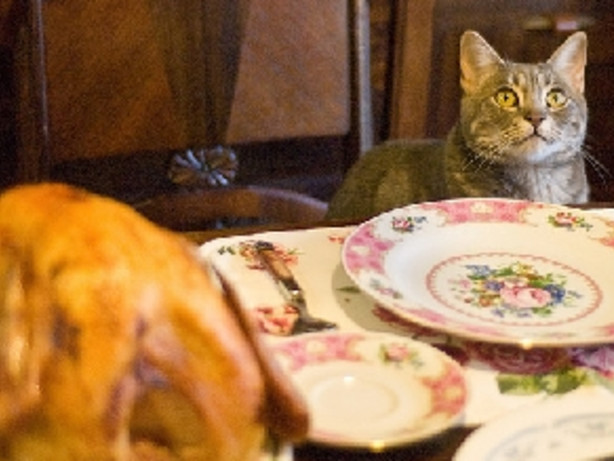 Fail #3: Not Keeping an Eye on the Bird
"Years ago, I attended a Thanksgiving dinner with friends in a small apartment. At one point, I looked into the kitchen and saw that the cat had his head inside the turkey. We ate it anyway, as the cat watched us while licking his paws." -Teresa Pullium

Our Tip: Keep an eye on the bird, lock up any pets and have a sense of humor!