How to Make Mashed Potatoes
Get all the tricks you'll need to master mashed potatoes for your next meal.


What elevates mashed potatoes from fine to fantastic? A few simple steps and the addition of sour cream.


Step 1
Gather the Ingredients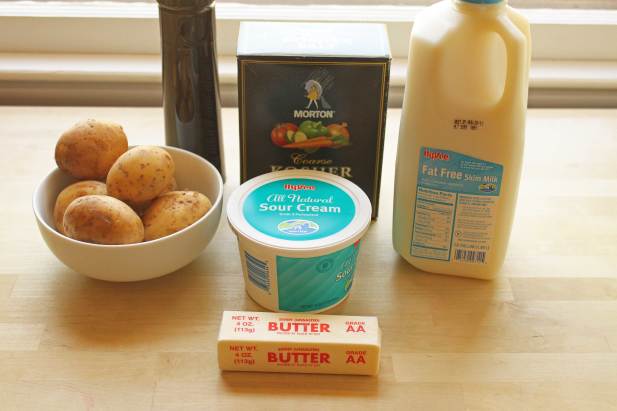 Here are your key players: 1 1/2 pounds of Yukon gold potatoes, 1/2 cup of milk, two tablespoons of sour cream, three tablespoons of butter and plenty of salt and pepper.

Go for potatoes with a medium starch content -- like Yukon Golds. They have more moisture and don't fall apart like high-starch potatoes.
Step 2
Prep the Potatoes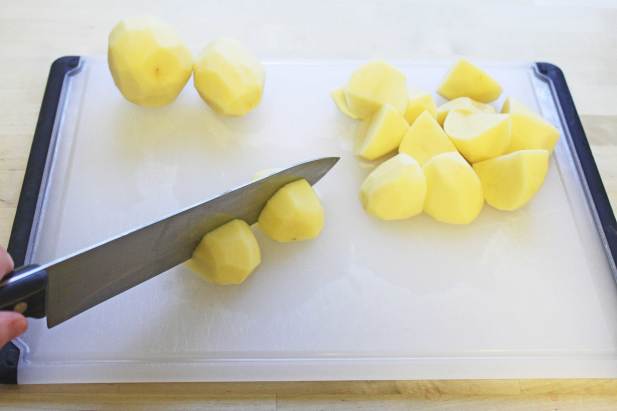 Peel the potatoes, then rinse. Cut each potato into quarters. Make sure the pieces are equally sized so they cook evenly.


Step 3
Boil the Potatoes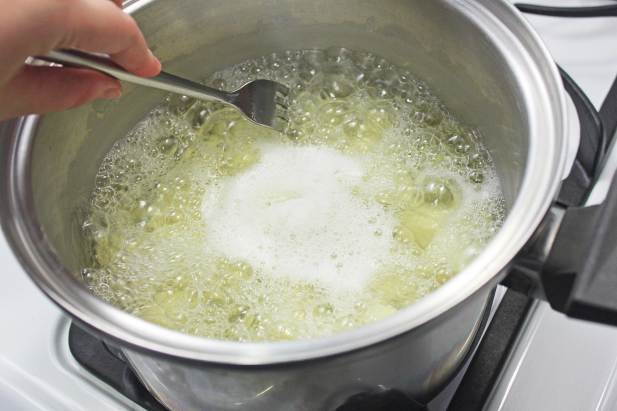 Place the potatoes in a large pot and cover with water. Boil on high for 15-20 minutes, or until done.


You'll know the potatoes are done when you can poke them easily with a fork.
Step 4
Mash the Potatoes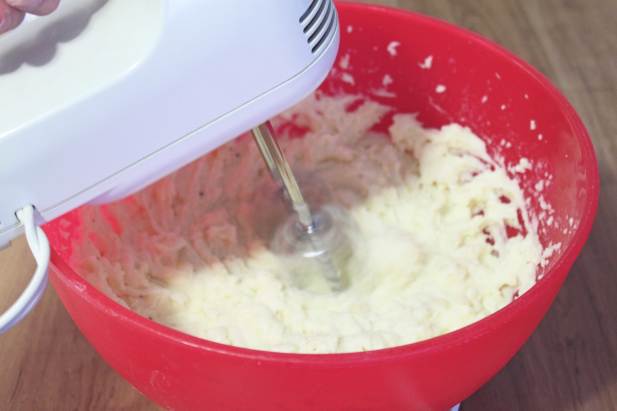 Drain the water and place the potatoes in a mixing bowl. Add the milk, sour cream and butter. Mix with an electric mixer until potatoes are smooth and creamy; adding more milk, if necessary. Don't over mix — that makes the potatoes gluey.

If using a potato masher, mash potatoes first, then use a strong spoon to beat them further.


Add in 1-2 cloves of grated or minced garlic before mashing. Or add 1/2 cup grated Parmesan cheese to give them a cheesy kick.
Step 5
Season & Enjoy!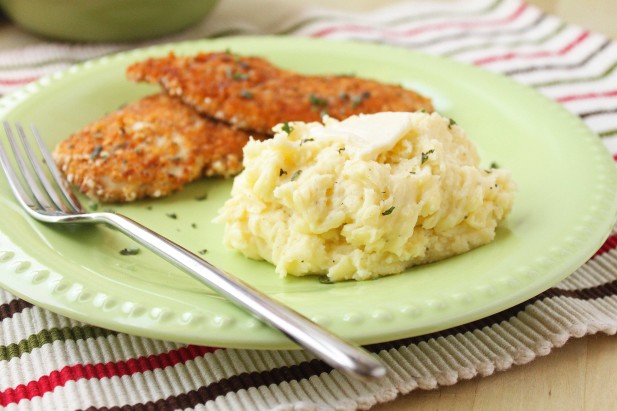 Add salt and pepper, to taste.

Try topping your mashed potatoes with a pat of butter, parsley, chives or paprika.

Find more helpful How-Tos here »

Plus: Get the full recipe for these mashed potatoes »

Don't Miss:

• How to Make Gravy »
• How to Make Stuffing »
• Bonus How-To Video: Entertaining »