How to Build the Ultimate Taco Bar
The simple steps to creating an amazing taco bar right at home.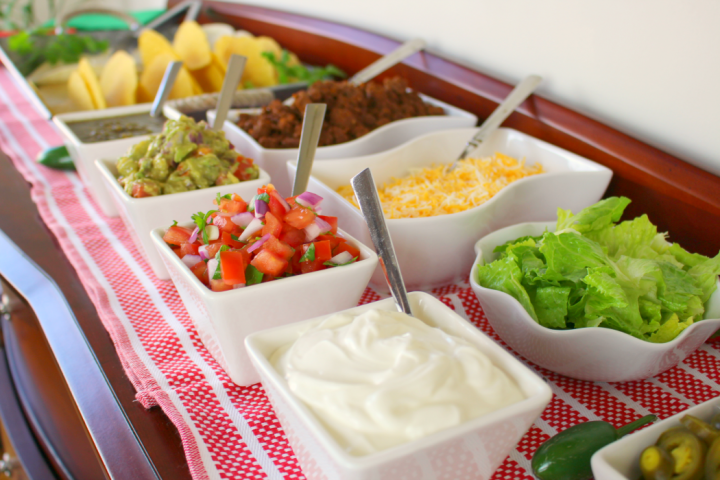 Are you hosting a fun Cinco de Mayo party or having some friends over for a fabulous Tex-Mex feast? Setting up the ultimate taco bar is as simple as putting together your favorite ingredients. Delicious tacos require a variety of options and toppings and a great taco bar is no exception. We've put together some simple steps to help you create an amazing taco experience on a buffet table right in your own home.
Step 1
Start with Tortillas and Shells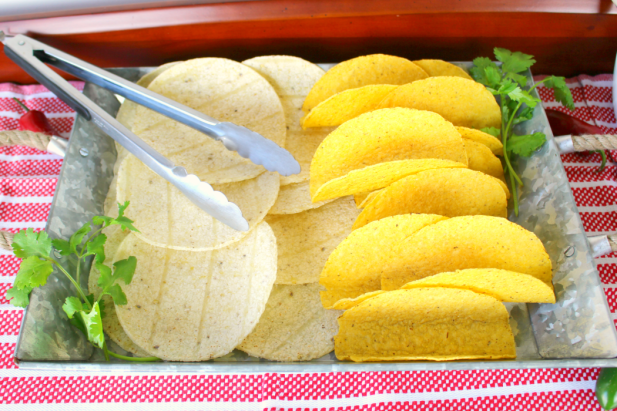 Every taco starts with either a soft or crispy tortilla. Offer your guests a variety of corn or flour tortillas, as well as crispy taco shells, placed at the beginning of your taco bar or buffet. Make sure you have tongs to ensure easy serving.

Place the tortillas and shells in a pan or baking dish and keep warm in the oven. Wait until just before it's time to eat, then remove them from the oven and set them out to ensure warm, delicious tacos.
Step 2
Meat and Cheese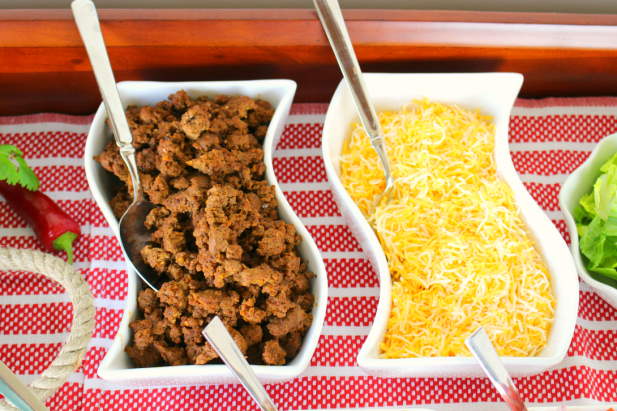 Right next to the tortillas and shells, you'll want to place the meat and cheese. The most common taco meat is seasoned ground beef; however, feel free to go with seasoned chicken, grilled steak or a variety of all three.

As for the cheese, go with a shredded Mexican blend that includes cheddar, Monterrey jack and/or pepper jack. Queso fresco is also a great addition!

Buying pre-shredded cheese is a great time-saver, especially when entertaining. Look for the Mexican or taco-blend shredded cheeses at your local grocery store.
Step 3
Salsa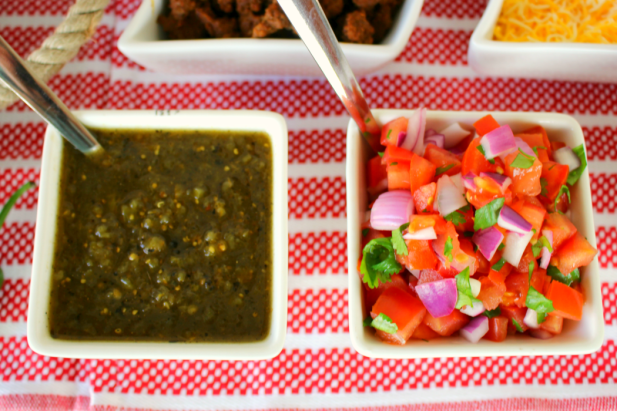 When it comes to salsa, more is always better! Offer your guests a couple options like salsa verde or a chunky pico de gallo. It's also a good idea to offer salsas that are mild and then another with more heat for a bit of variety.

Step 4
Extra Toppings
Next, be sure to place additional toppings like sour cream, guacamole and lettuce on your taco bar as well.

To save yourself space on your buffet table, utilize small to medium sized containers for your toppings. If these run low, they can always be refilled during the party.
Step 5
Add Some Heat!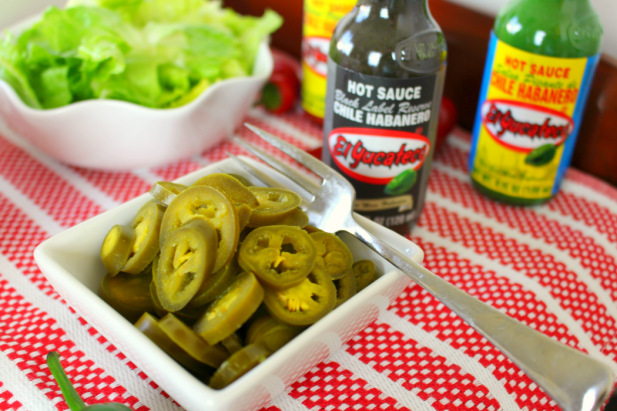 Some like it hot! For all those spicy fans out there, offer up some sliced jalapeños along with a variety of hot sauces to top off the tacos.

Step 6
Enjoy!
The best part of setting up a taco bar is that your guests can serve themselves anytime they like. This also frees up you, the host, to spend time with your friends and enjoy a few tacos yourself!