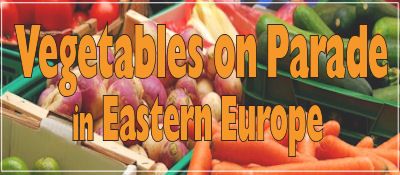 Veggies on Parade
Eastern Europe is transitioning into Fall, but the market stalls are still full of late harvested vegetables. Agriculture is the backbone of Eastern Europe and vegetable dishes abound - come explore the vegetable dishes this month in the
Eastern Europe Forum!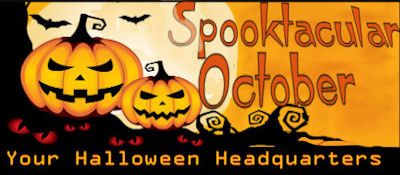 Welcome to your Halloween Headquarters, everything Halloween plus some fantastic Fall Food!
Looking for some Spooktacular Treats? We have them!
If something hot or cold from the cauldron is what your looking for we have that too!
Feeling a little crafty? Jump right in and share your favorite Halloween crafts! Jack-o-Lantern art is always welcome!
Last but not least, a very warm Happy Thanksgiving to all our Canadian Members!
So grab a mug of hot spiced cider, send the spiders out to play & let's have some spooktacular fun.

TOTM-Spooktacular October, your Halloween Headquarters!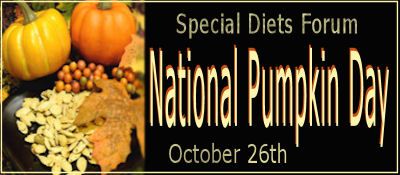 Special Diets - National Pumpkin Day - October 26th
When we think of pumpkins we immediately see carved pumpkins for Halloween and pumpkin pie for Thanksgiving, but pumpkins are a tasty source of vitamins and minerals, particularly beta-carotene, vitamin C, and potassium.
Crafter's Corner Forum
Are you feeling crafty and want to share your wonderful projects with us or are you looking for new ideas? Whatever it is, please come over and join us for our new weekly *Let's Craft!* Thread in which we will feature lots of cool and cute new ideas!
Hunting ~ Venison and Wild Meat
It's hunting season in large swathes of North America. Many hunters are able to provide an economical, nutritious protein source for their family while enjoying a recreational activity.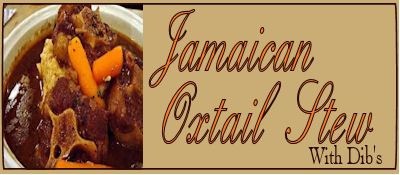 Caribbean Forum-Oxtail Stew
Oxtail Stew, like so many other Caribbean Dishes that share the same name differ from island to island. What you find in Trinidad will vastly differ from what you find in Jamaica.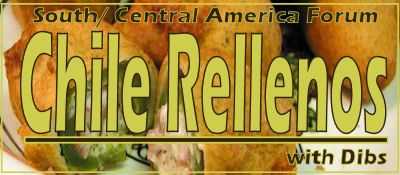 Chile Rellenos
Chile Rellenos is one of those "how can something so simple be so good" dishes. There are several versions of this classic. The
Central and South American Cooking Forum
is your go to place this month to find a version perfect for your family & kitchen.
Jam/Jelly of the Month-Huckleberries
What is a Huckleberry besides being Idaho's State fruit?
Huckleberries are small and round-they look alot like blueberries. Huckleberries range in color from bright red, through dark purple, and into the blues. In taste the berries range from tart to sweet, with a flavor similar to that of a blueberry, especially in blue and purple colored berries, and some have noticeably larger seeds.
Huckleberries are almost impossible to domesticate, so if you want them plan on a day trip to pick them in the wild. Mind the bears.
Allspice
Contrary to popular belief, Allspice is not a blend of cloves, nutmeg and cinnamon, it's the dried unripe berry of the pimento plant. Native to South America and the West Indies, and exclusive to the Western hemisphere, most of the world's allspice comes from Jamaica. Find out more in the
TOTM Forum

Water Lantern Festival
October 15 is the Spirit or Water Lantern Festival in China. People set flower-shaped lanterns adrift in a stream or river at sundown, and give offerings to deceased whose wandering spirits/ghosts may return at night to visit. Discover more about this tradition in the
Asian Cooking forum.
Your favorite pantry meals
What are your favorite recipes for those times when you can ONLY cook from what is on hand in your pantry/storage? The
Emergency Food/Supplies Forum
asks what recipes you prepare when supplies are limited. Do you find yourself turning to a few favorites?
Autumn Table Decor
Looking ahead to autumn several holiday are coming. All offer a opportunity to showcase your style whether formal or whimsical! The
Tablesetting Forum
would like to see your inspiration & result. Please share!
Project Parsley
The
Greek Cooking Forum
is featuring ingredients to get you started with Greek cooking. This month it's project parsley! Jump in & join the fun. you might also want to check out
Pastitisio
Thanksgiving Epic Fails
Do you have a horror story from your first Thanksgiving's turkey? Did you forget to remove the giblets or maybe you did not leave enough time to cook a 12 lb bird ? We want to hear your epic fail story. Tell us what mistake you made and how you recovered from the disaster.
Think Pink Tag Event
Chances are that we all know someone who has been affected by cancer. During the month of October, we will be hosting a Think Pink recipe tag event in the
Cooking Games Forum
to continue to raise awareness and spread the importance of prevention and the early detection of cancer. Please join us as we stand together to fight cancer. This event begins October 1st and ends October 31st. Think Pink!
Colours of Fall
As winter closes in and foliage turns to gorgeous Fall (autumn) colors, thoughts turn to warm and cosy foods.
This month the
Cooking Photo Forum
is all about Fall colors! Tag a recipe with the color of Fall! Butternut, pumpkin, tomato, red and yellow peppers, hot chilli peppers, marmalade, fruits of fall ... The choice is yours!
Plums
The days are growing shorter again, it is getting cooler and fall's bountiful harvest is bringing us many delights to cook and bake with. Come and join us in the
Spain/Portugal forum
to find out how to use plums to create seasonal Mediterranean yummies!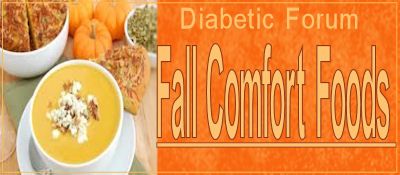 Fall Comfort Foods
October is upon us. The leaves are changing and falls harvest can be seen in the produce section of the local market. The wonderful foods associated with the season are numerous. Come and join us in the Diabetic Forum and share in the comfort of fall.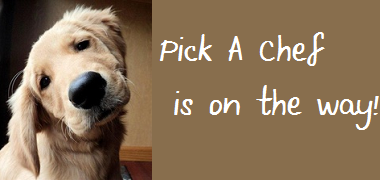 Don't Get Caught Snoozing -- PAC Is Starting Soon!
Sign Up Dates: Sept. 28th - Oct. 5th
Event Dates: Oct. 6th - Nov. 10th

Sign Up for Fall 2012 Pick A Chef
Ready, Set, Cook: Special Food.com Edition
We're back again with another special edition of Ready, Set, Cook! September 28 - October 12:
* Recipe submissions were closed as of September 28, BUT you have another two weeks to continue to share your recipe with friends for them to test, taste and rate.You'll find all of the details here:
http://www.food.com/contests/reynolds-wrap.
xxxxxxxxxxxxxxxxxxxxxx
~Swap Calendar~
Coming in 2012
October~
Coffee & Tea Swap hosted by Kerfuffle-Upon-Wincle and lalaloula
Share Greetings for the Season's Holidays hosted by mickeydownunder
Holiday Ornament Swap hosted by Tiggrr
November~
Santa's Bargain Bag by Lauralie41
Holiday Cookie by Chef Jean
click here:
Swap Policies ~ Please Read Before Signing Up!
Are you interested in hosting a swap? Please contact
Susie D
to reserve a spot on the the swap schedule.