September is here! Let's pedal into fall and capture the last bit of summer on the way. Are you looking for fun & games? Many of our forums offer those while others offer tips and techniques. All would love for you to drop in to share your thoughts & recipes.

Whether you prefer spicy foods or dishes on the more mild side, there are loads of Meatless Meals - meals that are quick and easy. A number of favorite meals can be really delicious just by leaving out the meat.
Try a taco salad with black beans instead of beef. Forget the meat and opt for vegetarian chili. Enjoy spaghetti with a simple but flavorful tomato or cheese sauce for another meatless meal.
Having the occasional days without meat can be more healthy and a big plus for watching the budget, something that we all have to do. So come and join us to find the vast choice that food.com has to offer and where you are welcome to share recipes. We are just a click away at
TOTM
Discovering Curry in the Caribbean
In September we are celebrating Curry in the Caribbean Forum and the wonderful dishes we can make adding these fragrant spices. Although curries in some form appear in the cuisines of most of the Caribbean, they are particularly prevalent in the countries where the East Indian population is the greatest: Jamaica, Martinique, and Trinidad and Tobago where people from India settled in the mid-19th century. Colombo is a Creole curry from Martinique and Guadeloupe. Read more in the
Caribbean Cooking forum
.
If It's September This Must Be Lebanon!
A unique cultural history has helped to make Lebanese food the most popular of all Middle Eastern cuisines. Because of this, the cuisines of the Middle East are often sadly lumped into one homogenous category, when in truth they can vary greatly. To view the cuisines of the Middle East as one is like proclaiming that all cuisines of Western Europe are alike. Please join us in the
North Africa/ Middle East Cooking forum
as we discover Lebanon
[url=
http://www.food.com/bb/viewtopic.zsp?p=5748716
]The art of Making tortillas[/url]
This happens to be one of "those" recipes that really is beyond easy to make as well as really make a difference in how your end dish turns out. You won't believe it until you try making a batch yourself what a difference homemade tortillas make-I doubt you will ever buy store bought tortillas again.
[url=
http://www.food.com/bb/viewtopic.zsp?t=379969
]Jam/Jelly of the Month-Lavender[/url]
Lavender jelly is a real show stopper! This jelly is wonderful served on a slice of lightly toasted pound cake with a scoop of vanilla bean or French vanilla ice cream, just as lovely smeared on scones too! It can also be served as an unusual accompaniment to meats, such as lamb, chicken (a great glaze for oven roasting) and pork loin roast. For a wonderful, elegant appetizer spread lavender jelly over a brie round & serve with crackers. Offer up a jar in any gift basket
How a Dinner is Served in Madagascar
Dinner is a simple affair. The true Malagache serves his meal, as is done in most parts of Africa, on a mat on the floor. Everything is put down at the same time--but in the cities individual plates are used and the utensil is a large spoon (no knives or forks are used). Learn more about the cuisine and traditions this month in the
African Cooking Forum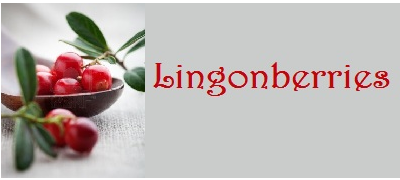 Lingonberries
Lingonberries, those little red gems of delightful tartness, are in season in Scandinavia! As tart berries, lingonberries work well in both savoury main courses and sweet desserts. In sweet recipes, lingonberries are often combined with rich dairy products (cream cheese, heavy cream, or sour cream) and plenty of sugar.

Spain Forum Tag Game – Potatoes
Russet, and baby red, and
yukon gold
spuds! Potatoes are so fitting for the Fall season. The deep gold, red, white, and yellow spuds seem to blend well with nature's seasonal colors that tell us fall is here. The Spain/Portugal Forum is featuring
potatoes
for the monthly tag game in September. Join us, and tag a few potatoes recipes - maybe a baked potato soup, beef and potato stew, a potato casserole, or hash brown potatoes. Or are you a fan of twice-baked potatoes or another favorite potato dish that all seem to go hand in hand with the fall season?
Diabetic Tailgaiting Party
It is September and the Diabetic Forum is ready to tailgate and have some fun! For those of us in the northern hemisphere, we have survived the heat of summer and are looking forward to the cooling breezes of autumn. School is back in session and football preseason games have begun. Soon to be followed by basketball, hockey and of course tailgate parties. Typical tailgate food isn't always diabetic friendly and is often high in fat and low in nutrition. Please join us and begin planning healthy alternatives that fit into a diabetic diet.
Make My Recipe Tag Game
It's Spring Down Under and to celebrate we've started a fresh edition of ourin the
Aus/NZ Forum
.
Please come and join us - try some new recipes, receive some reviews for your recipes and make some new friends. All Food.com members are welcome to join us.

Here's the contest you have been waiting for! We are on a mission to beautify the recipe database of Food.com, and recipes without scrumptious photos will not do! Tag a recipe from our special-edition cookbook, make, review, and photograph to play. ~~ Make 5 or more and you stand a chance to win a brilliant prize!
Help A Naked Recipe
Ready, Set, Cook: Special Food.com Edition
We're back again with another special edition of Ready, Set, Cook! This custom version of the contest comes with some great prizes (hello, cold hard cash!) thanks to our sponsor Reynolds Wrap® Foil. You'll find all of the details here:
http://www.food.com/contests/reynolds-wrap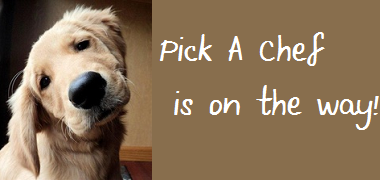 Dates & details soon

xxxxxxxxxxxxxxxxxxxxxx
~Swap Calendar~
Coming in 2012
September~
The Fall/Halloween Swap by Chef Jean
Regional Cookbook Swap by mikekey, CoffeeB, and Lauralie41
October~
Coffee & Tea Swap hosted by Kerfuffle-Upon-Wincle and lalaloula
Share Greetings for the Season's Holidays hosted by mickeydownunder
November~
Santa's Bargain Bag by Lauralie41
Holiday Cookie by Chef Jean
click here:
Swap Policies ~ Please Read Before Signing Up!
Are you interested in hosting a swap? Please contact
Susie D
to reserve a spot on the the swap schedule.