In days gone by, the kitchen was the warm hub of activity as meals were cooked and baked by the family cooks from mostly home-grown or locally-acquired ingredients. Many people shopped daily, and prepared and ate their food at home. It is still the place where everyone congregates for cozy conversation and a bite to eat. Eating in restaurants was saved for special occasions. But kitchens can harbor germs that ruin your day. This is especially true today.
Americans enjoy one of the safest, most healthful food supplies in the world. But a lot has changed over our lifetime--from the way food is produced and distributed, to the way it is prepared and eaten.
Today, food in your local grocery store may originate thousands of miles away across the globe and pass through a great many hands. And nearly 50% of the money we spend on food goes to buy food that
others
prepare, like "carry out" and restaurant meals.
The good news is that well-known saying -- "An ounce of prevention is worth a pound of cure" -- remains true. Preventing the growth of dangerous microorganisms in food is the key to reducing the millions of illnesses and thousands of deaths each year.
Contamination can happen anywhere along the food-supply chain, and such illnesses cost the U.S. an estimated $152 billion a year in health-care costs. That's why it's important for people to wash their fruits and veggies. Here's a list of tips from various sources, including the CDC:
•Rinse the produce under running water, but only when you're ready to prepare it. Foods have natural coatings, and washing them off could make them spoil faster.
•Wash hands thoroughly before preparing foods, and keep countertops clean.
•Wash foods even if they have a skin you plan to peel away, like carrots and cucumbers.
•Remove the outer leaves of lettuce and cabbage, then wash the rest.
•Wash all pre-packaged fruits and vegetables, even if the label claims they are pre-washed.
•Commercial sprays and washes sold for cleaning vegetables aren't demonstrably much better than cleaning thoroughly with plain water, so don't waste your money on them
.
No matter what food you have, you don't know who touched it before you got it and for that reason alone, you should do what you can to take care of it. You may already know a lot about how to prevent illness from mishandled food. Even so, when it comes to staying safe, you can never know too much.
Another thing that has changed is our awareness and knowledge of illnesses that can be caused by harmful bacteria or contaminants in food:
Through science, we have discovered new and dangerous bacteria and viruses that can be found in food -- bacteria we didn't even know about years ago.
Science has also helped us identify illnesses that can be caused by bacteria and viruses in food -- illnesses we didn't recognize before. Today, for instance, we realize that some illnesses, like some kinds of
arthritis
and a startling percentage of new
cancers
(all text highlighted in red are clickable links), can be traced to foodborne illness.
xxxxx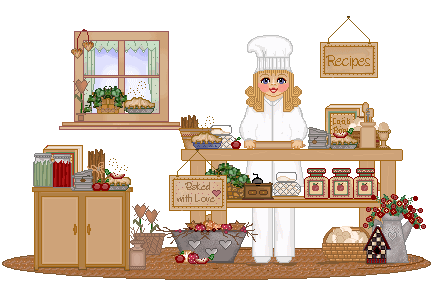 Does
your
kitchen make the grade? Take the LA County Department of Health
xxxxxxxxxx
HOME KITCHEN FOOD SAFETY QUIZ
The county department of environmental health released an analysis of some 13,000 surveys submitted through 2008 and found that only 34 percent would receive an "A" grade if their kitchens were in a restaurant. Another 27 percent got a "B," and 25 percent got a "C." Fourteen percent got less than 70 percent of the questions right, which would fail a restaurant.

Since the survey was done over the Internet and probably involves mainly people who are concerned about kitchen cleanliness, the real proportion of people who engage in unsafe food practices is likely a lot higher. Martin Bucknavage of Penn State University's Department of Food Science feels that with such a survey "you'll miss a big population who don't have home computers or just really just don't care" about kitchen cleanliness.
Why Some People Face Special Risks:
Some people are more likely to get sick from harmful bacteria that can be found in food. And once they are sick, they face the risk of more serious health problems, even death.
A variety of people may face these special risks -- pregnant women and young children, people with chronic illnesses and weakened immune systems and older adults, including people over 65.
Everyone's health is different, including his or her ability to fight off disease. But immune systems weaken as we age. In addition, stomach acid also decreases as we get older -- and stomach acid plays an important role in reducing the number of bacteria in our intestinal tracts -- and the risk of illness. Plus, underlying illnesses such as diabetes, some cancer treatments, and kidney disease may increase a person's risk of foodborne illness.
Recognizing Foodborne Illness:
It can be difficult for people to recognize when harmful bacteria in food have made them sick. For instance, it's hard to tell if food is unsafe because you can't see, smell or taste the bacteria it may contain.
Sometimes people think their foodborne illness was caused by their last meal. In fact, there is a wide range of time between eating food with harmful bacteria and the onset of illness. Usually, foodborne bacteria take 1 to 3 days to cause illness. But you
could
become sick anytime from 20 minutes to 6 weeks after eating some foods with dangerous bacteria. It depends on a variety of factors, including the type of bacteria in the food.
Sometimes, foodborne illness is confused with other types of illness. If you get foodborne illness, you might be sick to your stomach, vomit, or have diarrhea. Or, symptoms could be flu-like with a fever and headache, and body aches. The best thing to do is check with your doctor. And if you become ill after eating out, also call your local health department so they can investigate.
Foodborne illness can be dangerous, but is often easy to prevent. By following the basic rules of food safety, you can help prevent foodborne illness for yourself and others. Just follow these four basic rules -- Clean, Separate, Cook and Chill -- and you will fight back (bacteria that can cause foodborne illness.) Keep these rules in mind.
xxxxxxcxxxxxxxxxxxxxxxxxxx
Clean: Wash hands and surfaces often
The kitchen harbors more germs than any other room in the home, including the bathroom. Bacteria can be present throughout the kitchen, including on cutting boards, utensils, sponges and counter tops. Consider this: One single bacteria cell can become more than 8 million cells in less than 24 hours! The number of bacteria it takes to make people sick can range from as few as 10 up to millions. And infections spread when germs are transferred from a contaminated item (say, your cutting board) to your hands to your body.
• Wash your hands with warm water and soap before and after handling food and after using the bathroom, changing diapers and handling pets.
• Wash your cutting boards, dishes, utensils and counter tops with hot water and soap after preparing each food item and before you go on to the next food. Periodically, kitchen sanitizers (including a solution of 1 tablespoon of unscented, liquid chlorine bleach to 1 gallon of water) can be used for added protection.
• Once cutting boards (including plastic, non-porous, acrylic and wooden boards) become excessively worn or develop hard-to-clean grooves, you should replace them.
• Consider using paper towels to clean up kitchen surfaces. If you use cloth towels, wash them often in the hot cycle of your washing machine.
Also Important: Rinse raw produce in water. Don't use soap or other detergents. If necessary -- and appropriate -- use a small vegetable brush to remove surface dirt.
From WebMD, 10 tips to protect your family's health:
Zap away bugs.
Kitchen sponges are the No. 1 source of germs in the whole house. If you have used your kitchen sponge longer than two or three days, listen up: It's swimming with millions of bacteria, specifically E. coli, salmonella, or campylobacter. Why? The moist, micro-crevices that make a sponge such an effective cleaning device also make it a cozy home for germs and more difficult to disinfect. That means that any time you use the sponge to wipe up a surface you are potentially spreading those pathogens. "Wet your sponge and then pop it in the microwave for two minutes to eliminate the germs that lurk inside the crevices," says Neil Schachter, MD, medical director of respiratory care at Mount Sinai in New York City, and the author of The Good Doctor's Guide to Colds and Flu.

Practice good dishrag etiquette.
Your dish rags are really no better than your sponges. And like sponges, using a dirty dish rag to clean a kitchen countertop will only spread germs. Your best bet is to replace rags about once a week. "Allow them to dry out between uses because most bacteria thrive only in moistness," Schachter says. In fact, they can only survive a few hours on dry surfaces. "Rags should be washed in the washing machine and then dried on high heat," he says.

Wipe away germs.
Faucet handles, refrigerator door handles, and doorknobs are next on the list of kitchen culprits that aid and abet germs. Use disinfectant spray or wipes on sink faucets, refrigerator handles, stove handles, cupboard handles, trashcans, doorknobs, and any other area that you touch with your hands. "These sprays or wipes kill germs on contact," explains Schachter. "This is really important and should be done several times a day before and after touching these objects," he says. "Don't forget to wipe down the telephone," adds Charles Gerba, PhD, a professor of microbiology at University of Arizona in Tucson. "A lot of times, someone is cooking and has a question for the original chef, so he or she calls their parents to find out how to make it and the bacteria gets slopped on the phone and it grows."

Clean the cutting board.
Cracks and crevices in your cutting board provide plenty of space for bacteria to grow. "The average cutting board has about 200% more fecal bacteria than the average toilet seat," Gerba says. "People don't disinfect cutting boards," he says, and they should. "Don't cut up chicken and then salad on the same cutting board without disinfecting it," he stresses. Better yet, "use separate boards for raw meat and making salads." Plus, he says it's important to clean and disinfect inside the fridge, microwave, cupboards and other surfaces that come into frequent contact with food.

Dust out the drain.
The drains in both your kitchen sink and bathtub provide yet another moist hideaway for bacteria. "To kill these bugs where they live use baking soda and an old toothbrush to get rid of stains, grit, and grime around drains," Schachter says. "Disinfect drains regularly as you would any other surface."

Put away your glassware.
Flu season spans from November through March, while cold season runs from about September until March or April. "To assure that no one drinks from the same glass, use paper cups during cold and flu season," Schachter says. And try using color coded paper cups: Assign each member of the household a different color.

Wash your hands before meals and snacks.
It really works. "In the kitchen the No. 1 time to wash your hands and make sure your kids do, too, is before you eat anything," Schachter says. "Use soap and water and a little elbow grease," he says. "Anti-bacterial soap is a good idea for extra protection. People who wash hands seven times a day have about 40% fewer colds than the average person," he says.

Don't share hand towels.
After you wash your hands, dry them with a paper towel -- not a communal hand towel that can be a safe haven for germs, Schachter says.

Eat an apple a day to keep the doctor away.
While there is not a direct correlation between nutrients and immunity, "children who eat poorly and don't take in enough calories have weaker immune systems and are more likely to pick up a cold or flu," Schachter says. Make sure your refrigerator is stocked with healthy fruits, vegetables, and snacks year-round.

Have it well-done.
Cooking food thoroughly and evenly will reduce the number of germs. Generally, the higher the temperature reached, the more germs are killed. "Also, wash salads, fruits, and vegetables thoroughly in clean water to remove all traces of soil, insects, or pesticides," Schachter says. Eat cooked food immediately. Or cool and refrigerate it within one hour. And never reheat food more than once, he says. It's also a good idea to keep your refrigerator at or below 37°F. This will help slow down the growth of germs in your chilled food. Keep freezers at or below 0F/-18C.
xxxxxxcxxxxxxxxxxxxxxxxxxx
Separate: Don't cross-contaminate
Cross-contamination is the scientific word for how bacteria can be spread from one food product to another. This is especially true when handling raw meat, poultry and seafood, so keep these foods and their juices away from foods that aren't going to be cooked.
• Separate raw meat, poultry and seafood from other foods in your grocery-shopping cart and in your refrigerator.
• If possible, use a different cutting board for raw meat, poultry and seafood products.
• Always wash cutting boards, dishes and utensils with hot, soapy water after they come in contact with raw meat, poultry, seafood, eggs and unwashed fresh produce.
• Place cooked food on a clean plate. If you put cooked food on the unwashed plate that held raw food (like meat, poultry or seafood), bacteria from the raw food could contaminate your cooked food.
xxxxxxcxxxxxxxxxxxxxxxxxxx
Cook: Cook to proper temperatures
Food safety experts agree that foods are safely cooked when they are heated for a long enough time and at a high enough temperature to kill the harmful bacteria that cause foodborne illness.
•
Use a clean food thermometer, which measures the internal temperature of cooked foods, to make sure meat, poultry and other foods are safely cooked all the way through.
• Cook beef, veal, and lamb roasts and steaks to at least 145F/63C. Cook all poultry to a safe minimum internal temperature of 165F/74C or to higher temperatures according to personal preference.
• Cook ground beef, where bacteria can spread during processing, to at least 160F/71C. Check the temperature with a food thermometer.
• Cook eggs until the yolk and white are firm. Don't use recipes in which eggs remain raw or only partially cooked.
• Fish should be opaque and flake easily with a fork.
• When cooking in a microwave oven, make sure there are no cold spots in food where bacteria can survive. To do this, cover food, stir and rotate the dish by hand once or twice during cooking. (Unless you have a turntable in the microwave.) Use a food thermometer to make sure foods have reached a safe internal temperature.
• If you are reheating food, leftovers should be heated to 165F/74C. Bring sauces, soup and gravy to a boil.
xxxxx
Thermometer Hints:
Use a food thermometer to make sure foods have been properly cooked to a safe internal temperature. Plus, you won't overcook your food.

There are several types of thermometers available:
Dial, oven-safe: This type of thermometer is inserted into the food at the beginning of the cooking time and remains in the food throughout cooking.

By checking the thermometer as the food cooks, you will know exactly when thick cuts of meat, such as roasts or turkeys, are cooked to the safe temperature. This type of thermometer is not appropriate for use with food that is thin, like boneless chicken breast.

Dial, instant-read: This thermometer is not designed to stay in the food during cooking. When you think the food is cooked to the safe temperature, you check it with the instant-read thermometer. To do this, insert the instant-read thermometer into the thickest part of the food. Insert to the point marked on the probe--usually to a depth of 2 inches. About 15 to 20 seconds are required for the temperature to be accurately displayed. This type of thermometer can be used with thin food, such as chicken breasts or hamburger patty--simply insert the probe sideways, making sure that the tip of the probe reaches the center of the meat.

Digital, instant-read: This type of thermometer does not stay in the food during cooking--you check the temperature when you think the food is cooked. The advantage of this type of thermometer is that the heat-sensing device is in the tip of the probe. Place the tip of the probe in the center of the thickest part of the food--at least 1/2 inch deep. About 10 seconds are required for the temperature to be accurately displayed. This type of thermometer is good to use for checking the temperature of a thin food like a hamburger patty. Just insert the probe from the top or sideways to a depth of 1/2 inch.

(FYI: Pop-up timers are reliable within 1 to 2 degrees, but it's best to check with a food thermometer.)
xxxxxxcxxxxxxxxxxxxxxxxxxx
Chill: Did You Know?
At room temperature, bacteria in food can double every 20 minutes. The more bacteria there are, the greater the chance you could become sick.
So, refrigerate foods quickly because cold temperatures keep most harmful bacteria from multiplying. A lot of people think it will harm their refrigerator to put hot food inside--it's not true. It won't harm your refrigerator and it will keep your food--and you--safe.
Set your home refrigerator to 40F/4C or below and the freezer unit to 0F/-18C or below. Check the temperature occasionally with an appliance thermometer.
• Refrigerate or freeze perishables, prepared food and leftovers within 2 hours
• Divide large amounts of leftovers into shallow containers for quickest cooling in the refrigerator.
REFRIGERATOR AND FREEZER STORAGE CHART
Safe Thawing:
Never thaw foods at room temperature. You can safely thaw food in the refrigerator. Four to five pounds takes 24 hours to thaw.
You can also thaw food outside the refrigerator by immersing in cold water. Change the water every half hour to keep the water cold. Cook immediately after thawing.
You can thaw food in the microwave, but if you do, be sure to continue cooking right away.
• Marinate foods in the refrigerator.
• Don't pack the refrigerator too full. Cold air must circulate efficiently to keep food safe
.
xxxxxxcxxxxxxxxxxxxxxxxxxx
The 2-Hour Rule
Harmful bacteria can multiply in the "Danger Zone" (between 40F/4C and 140F/60C). So remember the 2-hour rule. Discard any perishable foods left at room temperature longer than 2 hours.
(When temperatures are above 90F/32C, discard food after 1 hour!)
Putting the 2-hour rule into action
:
HOT FOODS
: When you purchase hot cooked food, keep it hot. Eat and enjoy your food within 2 hours to prevent harmful bacteria from multiplying.
If you are not eating within 2 hours--and you want to keep your food hot--keep your food in the oven set at a high enough temperature to keep the food at or above 140F/60C. (Use a food thermometer to check the temperature.) Side dishes, like stuffing, must also stay hot in the oven. Covering food will help keep it moist.
However, your cooked food will taste better if you don't try to keep it in the oven for too long. For best taste, refrigerate the food and then reheat when you are ready to eat. Here's how:
• Divide meat or poultry into small portions to refrigerate or freeze.
• Refrigerate or freeze gravy, potatoes, and other vegetables in shallow containers.
• Remove stuffing from whole cooked poultry and refrigerate
.
COLD FOODS
should be eaten within 2 hours or refrigerated or frozen for eating at another time.
Reheating?
You may wish to reheat your meal, whether it was purchased hot and then refrigerated or purchased cold initially.
• Heat the food thoroughly to 165F/74C.
• Bring gravy to a rolling boil.
• If heating in a microwave oven, cover food and rotate the dish so the food heats evenly and doesn't leave "cold spots" that could harbor bacteria. Consult your owner's manual for complete instructions
.
Paying attention to these steps will give you the peace of mind you need to avoid sharing a foodborne illness.
xxxxxxxxxxxxxx
xxxxxxxxxxxxxx
Only 34% of people observed washed their hands prior to preparing food.
Please feel free to add a comment or share a story!
If you have more questions or concerns about food safety, contact:
The U.S. Department of Agriculture (USDA) Meat and Poultry Hotline at 1-888-MPHotline (1-888-674-6854). TTY 1-800-256-7072.
The Fight BAC!® Web site at www.fightbac.org
Gateway to Government Food Safety Information at www.foodsafety.gov