Continued from part 4 of 5 Freezing cookies
KWANZAA Umoja (Unity)
Imani (Faith)
Sweet BITS!
Part 5
Packing cookies for shipping
COOKIES TO TRAVEL!!!!!
Materials:
Proper package is a must. Start by putting in a layer of packing material such as newspaper, popcorn or plastic bubble wrap, etc in a sturdy corrugated box. Next, center the gift in the middle of the box. Then overfill the box with cushioning material, making sure there's no air space left in the box.
Boxes:
should have two basic lines of defense, an inner gift box, that is well packed in a second, outer heavy corrugated box, suitable for mailing. When choosing a an outer box, make sure it's roomy enough to allow plenty of packing material on all sides. Check with your carrier on the sizes that can be sent.
Other good shipping containers include: rigid plastic freezer or refrigerator containers, metal cake boxes and metal canisters.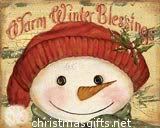 Cushioning materials:

Recycled Styrofoam, bubble wrap, popcorn (air-popped, with no oil) and eco foam, the environment-friendly cousin of foam peanuts or other packing materials that are safe to use with food. Eco foam is a biodegradable cornstarch product that provides excellent cushioning, however, there are potential problems -- its only drawback is that it melts when wet, so donít use it to pack any containers that may leak. With popcorn, there have been warnings not to use any type of food as packing material when shipping because it can attract insects. It also can absorb exhaust fumes from cargo holds and other areas the package may pass through in transit. Sealing popcorn in zipper-lock bags to use as padding may be a safe alternative. And the bag holds air giving more protection. Use only air-popped popcorn that contains no salt or oil.
Styrofoam and ice packs: Needed when shipping perishable items. It should be placed inside of the outer box or can be sent as is -- double check. These items should be shipped overnight. Check with your carrier on the sizes that can be sent.
Moisture absorbers: If you are worried about moisture, there are moisture absorbers available, but be careful that you use those approved for food use and ask whether or not the baking recipe will get too dry if you use them.



Go to:
http://www.foodsave.net/food_
preservation.htm
Make sure they are FOOD SAFE
.
Baking pans:
Most breads, cakes and bar cookies can be baked in a foil or light-weight aluminum pan, or coffee can that also may be used for shipping. If you are going to ship the food in its baking container, follow the directions in the recipe for cooling and removing the food from the pan. When thoroughly cooled, wrap in plastic wrap or foil and return to the cleaned container.
Wrap all foods: in aluminum foil or plastic before placing in shipping containers when drying during shipping is a problem. Wrap small items, like candy and cookies, individually. Small plastic bags are ideal for this. Select a strong cardboard box to mail the food in. Place a cushion of crumbled newspaper, paper towels, styrofoam pellets or unsalted air-popped popcorn in the box and then add the containers of food. Finish packing with paper. Securely close the box and label it
"perishable
" .
Check with available mailing services to determine which one best fits your delivery needs.
Mailing tape and address label: use a tape that is strong enough to withstand mailing.
A clearly written mailing label is very important.
Select mode of mailing: There are many shipping providers. Some pick up for an added charge. Each has a variety of services available. You can review what is offered, calculate shipping costs, find the nearest location, or locate the customer service telephone number on the Internet.
US Post Office -
www.usps.com
United Parcel Services -
www.ups.com
Federal Express -
www.fedex.com
DHL -
www.dhl.com
Airborne Express -
www.airborne.com
Outside of the USA?
Can you Please share your package carriers with us?
Cakes Good choices are fruitcake, pound cake, carrot cake, spice cake, or a fruit-based cake such as applesauce. Pound cake with a pour-on icing is a good choice. The icing not only adds moisture, but also forms a coating to keep the cake moist. Layer cakes usually don't arrive in good shape. You can, however, split a pound cake in half and add icing to it as you would a layer cake. Do not frost a cake before mailing. Instead, include a pack of frosting mix in the package (if it is perishable, check with your post office on how to ship).
1. Place the cake in a container that's only slightly larger than the cake -- wrap it first in plastic wrap or foil, and then cushion it in the cake box. Use the same materials used inside the cake box, in the outer one -- place cushioning material on the bottom, place cake box on top, and then cushion on all sides. Cushion on the top before sealing with mailing tape; and,
2. Wrap the cooled cake or pie or pan of brownies in plastic wrap and aluminum foil. Place 2 cardboard cake circles or pieces of cardboard on the top and bottom. The cardboard should extend past the edges of the pan.
Wrap cake box or cake with cardboard circles with foil. Pack in a carton, cushioning it on all sides with paper or other packing material. Seal and send.
CANDY:
Hard candies, such as peanut brittle and rock-candy, generally ship better than fudge and divinity.
Cookies:
Certain cookies tend to ship better than others do.
Do not mail cookies with custard or custard-like fillings or toppings, including Cheesecake Bars or Nanaimo bars because they are perishable. The custard could spoil, making a very unwelcome gift and someone very sick if eaten.
Avoid mailing brittle cookies--chewy, soft, drop cookies, bars, or squares will survive best. Bar cookies are a good choice. Most are moist and keep well. Amaretti, Biscotti, Gingersnaps, Oatmeal, Mexican Wedding Cakes, Plain Sables, Shortbreads, Spice, or Plain Sugar Cookies, Fruit, Gate or Fig bars, Brownies and Coconut squares are some examples. Wrap individually in plastic to preserve each bar's shape and moisture.
Other cookies such as butter or sugar cookies (unless they are both thin) and shortbread, biscotti and Spingerle ship well, too. They tend to be fairly sturdy, so you don't have to worry too much about breakage. And since they already have a fairly dry texture, drying out isn't much of an issue.
If you're using cookie cutters to make cut-out, decorated cookies, smaller designs are less likely to break in transit than larger cookies.
Cookies can be shipped individually wrapped, tucked inside of a packing material. Or, pack in a sturdy tin or airtight container:
Wrap Individually:
Place two cookies back to back and wrap them loosely as a pair in plastic wrap or cellophane bags. When wrapping chocolate-dipped biscotti, wrap them paired with another chocolate dipped cookie. Have the chocolate side facing one another, with a small piece of waxed paper in between. Then place them in small bags or in plastic wrap. Nestle "the packets" in Styrofoam, real popcorn (air-popped, with no oil) or Eco Foam
Decorated Cookies: wrap them individually in wrapping tissue and then package three cookies together in another sheet of tissue. The packages are placed in a box lined with bubble pack, and then bubble pack between each layer. You do not want those cookies to bump against each other and cause cracking, or to slide around inside the box. Do not wrap too snugly; you want the tissue to crumple and cushion each item from the others.
Place in Pans:
Brownies and fudge ship better when they are left in their metal pans. Cover the bars with wax paper, place the pan in a plastic bag and pack in a cushioned box.
Place in Tins:
Choose a box that is appropriate in size to the cookie tin within. This will help keep the tins from shifting and the cookies from breaking. The ideal cushion is 2 to 3 inches of packing material on all sides. When sending cookies in a tin, on the bottom of the container place a piece of bubble wrap, then line the container with parchment paper or cellophane, leaving enough to tuck over the top once the container is fully packed. Place one layer of cookies in the container. Cover with parchment paper. Arrange another layer of cookies, followed with more parchment paper, and continue this layering until the container is full. Tuck the cellophane or parchment paper over the top, then place another piece of bubble wrap on top, and seal your container.
Pack the tin in a box neatly lined with lengths of Bubble Wrap, then fold the Bubble Wrap back into the margins between the tin and box to form a double cushion. Toss a scoop or two of popcorn at the bottom of the box. Set the cookie tin on top, and surround it with more popcorn.
Baked Pies:
Note: A pie which contains perishable items must remain chilled the whole time, the same temperature as your refrigerator.

Room Temperature:
Road Trip:
Find a level spot in the vehicle in the trunk, on the floor where it won't slide and fall. If it gets warm it will be delicious upon your arrival. Refrigerate if you want it to keep for several days.
Airplane:
Do not check the pie with your luggage!!! Take it as carry-on and carefully put it on the floor under the seat. The pastry is delicate and cannot be tossed about. However, nowadays call the airline ahead to see if you can carry the pies on the plane.
Santa!
Is a POT luck! He and his reindeer may Love them!
Frozen:
Wrap the frozen pie in plastic, then box it. The more pies you pack, the better, because they will act like ice for each other. Again, keep the pies level so that if they do defrost, the juice won't run out. If they defrost, no problem, simply put them in the refrigerator and bake that day, or put in freezer and bake whenever (even 9 months later). If taking on an airplane, call ahead to see if you can take it. If you can, wrap frozen pie in plastic, box it and wrap in more plastic, tin foil, etc. and either put in a suitcase or a box and " check" it; the belly of the airplane is colder than the passenger compartment. I have taken a case of 6 pies in a fitted corrugated box to every friend and relative I visit with NO ICE and label the box "frozen pies" and they always arrive in perfect condition. Just remember to put in the freezer at your destination.
Perishable foods will stay at a safe temperature longest if frozen solid first. Purchase dry ice from a local ice supplier listed in your telephone yellow pages.
Quick-breads:
Ship well. I like to ship mine in an aluminum pan, but it's not necessary. Either way wrap your breads in plastic wrap and then foil so they keep well.
Perishable food:
Everyone loves giving or receiving food packages in the mail for the holidays. When itís a non-perishable food item, thereís usually little to worry about. But what about smoked turkeys, cheese and sausage gift packs and other perishable foods?
Itís a two-way street when sending perishable foods through the mail. Itís the senderís responsibility to deliver perishable food in a timely manner, but itís also the receiverís responsibility to have someone at home to receive the food package and refrigerate it if needed. To prevent problems from happening here are tips to make sure perishable foods sent or received in the mail are safe to eat.
Pack your frozen food and cold source in a heavy foam container or corrugated cardboard. Fill up an empty space with crushed paper or foam popcorn. Air space in the box will cause the food and cold source to thaw faster.
Label the package clearly as "Perishable-Keep Refrigerated" or "Keep Frozen." Arrange a delivery date with the recipient and ship the package by overnight express delivery.
Donít send food gifts to an office or other places that may not have refrigerators available.
Make sure the package is labeled "Keep Refrigerated." Provide an accurate delivery address.
Request overnight delivery.
Alert the recipient that "the gift is in the mail."
Don't send refrigerated food to the workplace. Refrigeration may not be available.
HAPPY CELEBRATING KWANZAA!
MERRY CHRISTMAS!
All wrapped with Love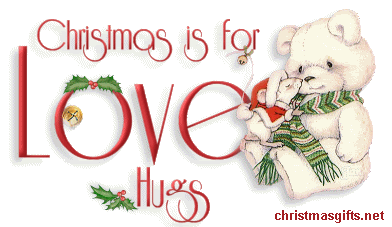 Live, Love, & Laugh,
Rita